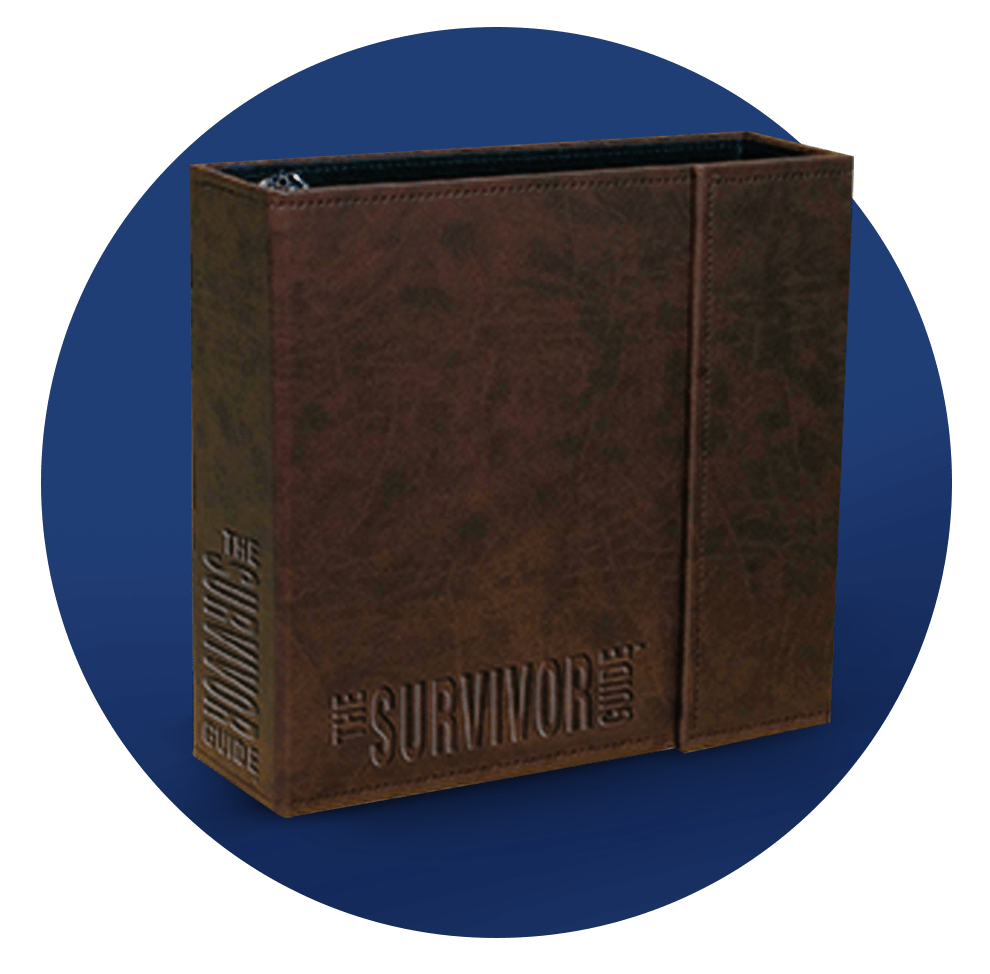 A comprehensive Survivor Guide™ Planning System to help your loved ones carry out your wishes with minimal effort and frustration.
Gain peace of mind for you and your family knowing that you have planned for their future and prepared them, to the best of your ability, for a time when you will no longer be with them.
While it may be uncomfortable to think about and plan for one's passing, doing so can help ease the pain and stress on your loved ones when the time comes. Your investment in the Survivor Guide™ planning system is a smart first step.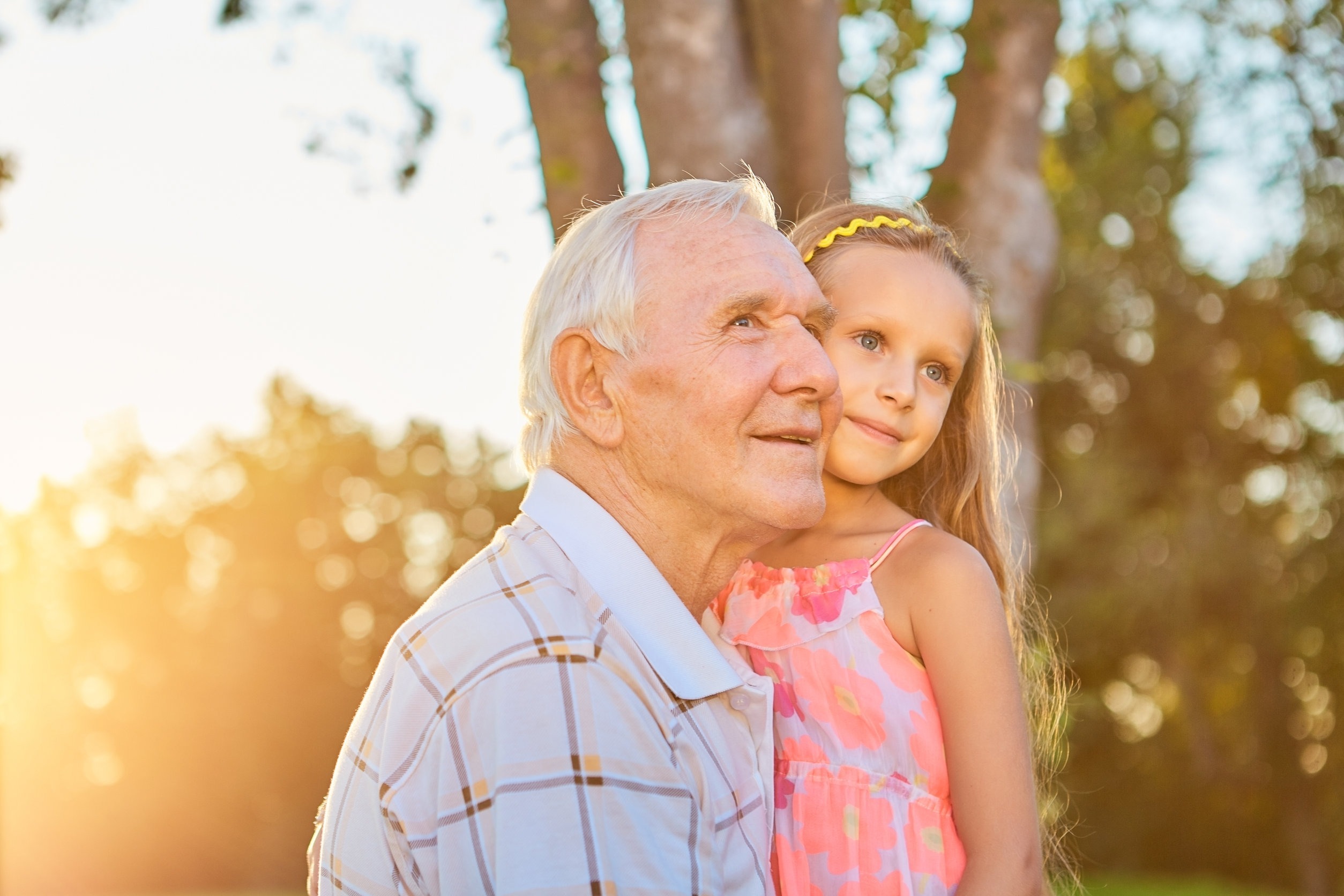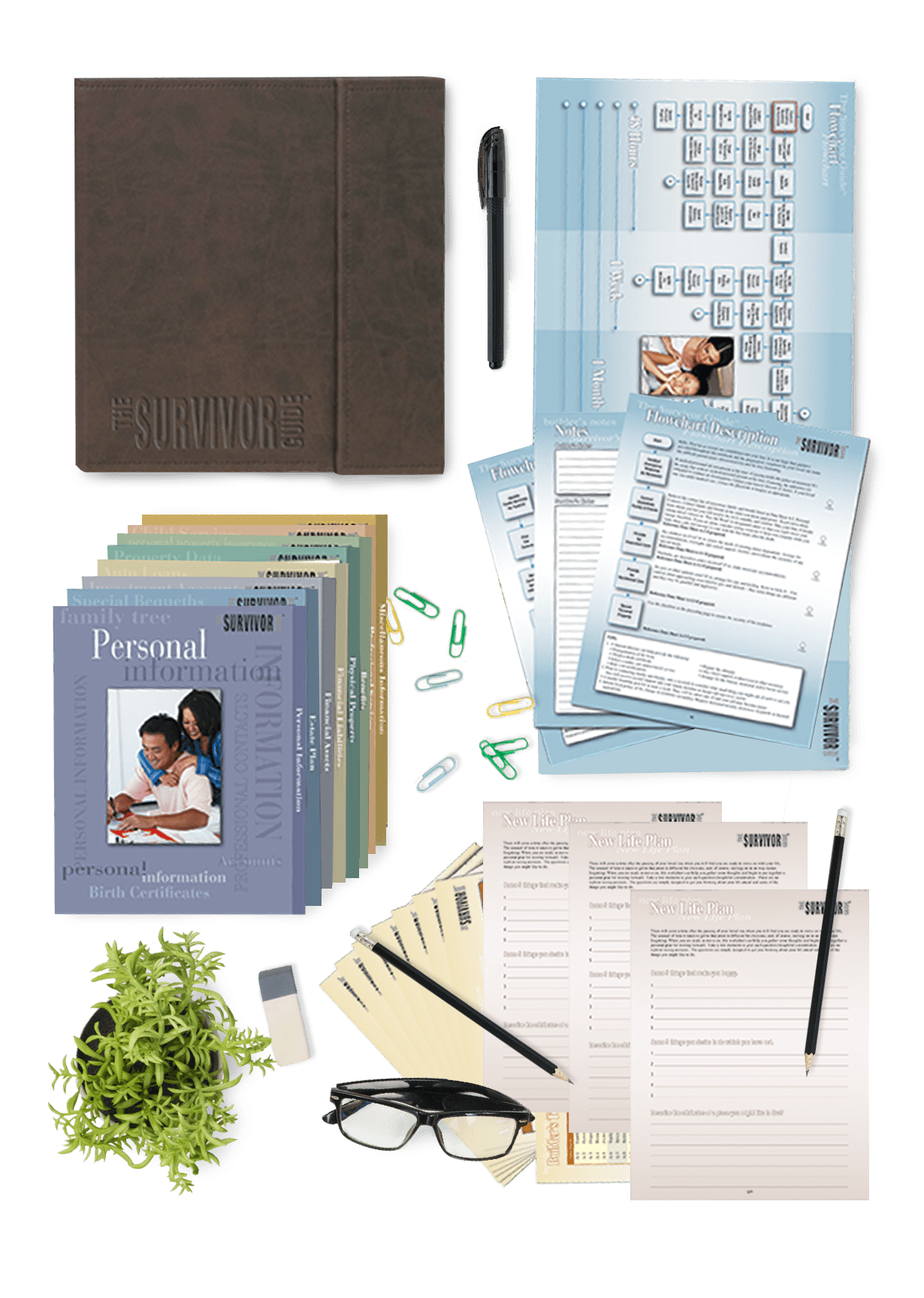 Organized Binder
An organized binder designed to include a broad range of information and documents pertinent to your personal affairs.
Flowchart
An easy-to-follow Survivor Guide™ flowchart to help navigate your surviving spouse, partner or executor through the stressful, confusing, and often frustrating process that follows the loss of a loved one.
Checklists & Data Sheets
A Checklist for the Inevitable. As the surviving spouse and/or executor, the Survivor Guide™ contains a checklist of important questions and documents you need.

"My military experience taught me the value of prior planning. The Survivor Guide™ helped me prepare for the worst-case scenario and gives me peace of mind – my family will know what to do, step-by-step, during a very trying time."  –Brian Reeves, Captain, USN (Ret)